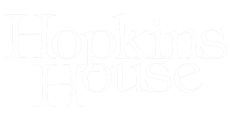 Resident Reviews
Safe, clean
|

Recommended: Yes
Thank you for the feedback! We appreciate hearing about your experience and hope you'll stay tuned for renovations to come!
Good
|Recommended: Yes
good
Thank you so much for the 5-star rating! Please let us know if there is anything else we can do for you and we'd be happy to help!
Fantastic
|Recommended: Yes
excellent, strongly recommend, friendly staff
Thank you so much! We appreciate the great review and hope you always feel that way!
Pleasant experience
|Recommended: Yes
Good Place to Stay
Thank you Likitha! We love having you here!
Very happy here at Hopkins House
|Recommended: Yes
The staff here is fantastic. Professional and caring people
Thank you so much, Jennifer. We appreciate your kind words and hope you continue to have a great living experience here in our community! Please let us know if there is anything else we can do for you and we'd be happy to help!
Good experience
|Recommended: Yes
It is a good place for a student from JHU.
We're glad you feel that way, Xuechen! Please let us know if there is anything else you need and we'd be happy to help!
Perfect
|Recommended: Yes
sure
Thank you for the 5-star review! We're glad you feel it's perfect! If there is anything that comes up, though, please be sure to let us know. Thanks again!
Good life quality
|Recommended: Yes
The apartment is great. The staff are nice and efficient to send notification emails. The elevators sometimes don't work well.
Thank you for this, Xia, we are so glad you feel right at home here! Please let us know if there is anything else we can do for you!
Great
|Recommended: Yes
Great place to stay. Prompt maintenance. Air conditioner in every room makes it very convenient.
Thank you for the great review and rating of our community, Aditya! We appreciate the nice things you had to say and are glad you enjoy the conveniences of the apartment. Please let us know if there is anything else we can do for you and you we'd be happy to help!
Nice environment , staff and maintenance are very helpful|Recommended: Yespeaceful, feels like home
Love our apartment and the people, but it's flooded twice|Recommended: YesThe community is fantastic, people are nice. Our apartment is very spacious and I love it. The laundry room is great, there's always a machine available and working. The view from our apartment is fantastic I love the pool and the gym. They deliver packages to our door. However, some things make it very frustrating to live in. Our AC unit has malfunctioned multiple times and it's leaked water EVERYWHERE. Even under the floor boards. Carpet has been soaked and ruined, our sound system was soaking wet on the bottom but we managed to catch it quick. Maintanence guys showed up promptly when we called the emergency line and were super nice. But it shouldn't have happened once, let alone three times. And we've only lived here for several months. In addition, the things that were supposed to be done before we moved in, took over a month to get fully done AFTER moving in. We had broken blinds for ages, the mirror had burn marks. It took them a while because we were told everything was on back order. The paint on the bathroom wall was damaged from the removal of the old mirror and the painting still isn't done yet, as of this review. We had to submit a maintanence request and email them several times to remind them. The elevators are horrible, better now but in the beginning it took forever. I timed it once and the elevator took more than 20 minutes to arrive. This is not an issue everyday now but it still happens once in a while and the buttons to call the elevators are finicky. There has also been a pest problem. I vacuum once or twice a week, never leave food out, and do the dishes everyday so no dirty dishes are ever left in the sink. I also take the trash out very often. But I saw a cockroach the first day of move in into my apartment. And have been seeing them STILL, even after two rounds of the exterminator coming. There's gonna be a floor by floor extermination event and I'm hoping that will take care of the problem. All that being said, I will continue to live here because I love the location and the space. I don't think you can get a bigger or safer space for the price. The people are also just so lovely.
I like the apartment|Recommended: YesThe staff in this apartment is the most professional group I've seen.
Great apt, in a great location, with great people.|Recommended: YesAll in all, I've enjoyed living here My only qualms being that some aspects of the construction seem older more easy to give ex. towel racks came loose among a couple other things , but the maintenance is quick to fix things on a very timely schedule. The staff are all super friendly and nice, and the location to JHU Homewood Campus makes this perfect for those working nearby.
Great Place to live in|Recommended: YesOther than some occasional noisy neighbors and slamming doors, it's all good. The building is kinda old, but they try to do a good job with the upkeep. I like my place
I like this apartment|Recommended: YesGreat apartment Nice staff